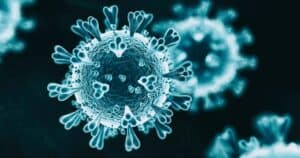 Update 3/18/2020
Hi Church,
We are so grateful for you and how we have been working together to respond to all of these changes.
One project that I feel is a priority that I need your help on. I am sending out a questionnaire that will equip us to better serve you and the church in the coming weeks.
This form is designed to help us do a few things ASAP,
We would like to identify and prepare to help those who might be in any of the "high-risk" categories for C-19
In the event, someone needs help we would like to see who may live near other church members. This will also help us with future fellowship or response needs.
See who may have skills or resources that could be of use if a need arises. (Like the loaves and fishes we want to put our resources in Jesus' hands and ask Him to multiply them)
Help us set up a ministry network so our CCF team can be reaching out and checking in on you and the body of Christ.
I am asking that you would please take a minute or two today and fill out this form. We want to be prepared to meet needs as they come up.
We love you, we are praying for you and we are asking the Lord for wisdom on how to redeem this time together as the body of Christ!
Love in Christ,
Pastor Caleb & Team!
Hello everyone! We have good news:
God is still on the throne and prayer changes things!
In light of the coronavirus we have a lot of people asking: Will we be having church on Sunday?
The answer is, OF COURSE!
However, due to the Governor's request, we will NOT BE HAVING *FULL SERVICES ON-SITE THIS SUNDAY. All CCF services will be ONLINE LIVE at calvaryfullerton.org or via our app!
For the safety and security of our most vulnerable members, CCF will be suspending all children's ministry and youth ministry at this time. Sarah has provided a children's ministry resource online with a curriculum sheet & how-to-video! This is a great tool to help us parents connect with our kids about God's Word during this turbulent time.
We are encouraging any of our members who fall in any of the at-risk categories to please worship with us on-line. For those who are considering attending on Sunday Morning please know we have suspended our food and coffee ministry as well as our ushers and greeters and there will be limited seating in the sanctuary. We are not doing this out of fear but out love for our church and community.
We need to hear God's word and worship with His people more than ever.
There seems to be a lot of fear in America right now, especially in the light of COVID-19.
Listen: The promises of God are still true! God is bigger than the coronavirus.
And we at CCF want to be there with a message of hope and assurance.
So, join us this Sunday in your homes for our service, and let your friends, co-workers, and neighbors know that we have a message of hope for everyone. We also want to ask you to help us share that message during this anxious time. Would you consider posting a one-line prayer on social media? Pray for our nation and for our leaders, pray for our healthcare providers, and for all of those in our country and around the world who are directly or indirectly affected by the coronavirus. We need God's help.
This would also be a good time to download our app for your phone or tablet device.
There you can watch our service live wherever you are, and help you keep you connected and up-to-date! (For help downloading the app you can text the words "ccfullerton app" to 77977 to receive link to your phones store and download it for free.)
Next week, we'll let you know if we will be meeting together again, in person or online.
See you online this weekend!
Jesus Loves and we love you!
CCF Staff!
Fullerton city has created a specific web page for information that is based off factual information and guidance from the Orange County Health Care Agency and CDC. The website is www.cityoffullerton.com/coronavirus. As this health situation continues to evolve, the above website will primarily be used to transmit information and public education and ask that the public use official agencies, such as OC Health Care Agency (www.ochealthinfo.com) and Centers for Disease Control and Prevention (www.cdc.gov) for their informational purposes.
Public advisories include following the basic elements as recommended by the CDC. Those hygiene standards include:
Wash your hands often with soap and water for at least 20 seconds, especially after going to the bathroom; before eating; and after blowing your nose, coughing, or sneezing.
Avoid touching face (eyes, nose, and mouth) with unwashed hands.
Avoid close contact with people who are sick.
Stay home when you are sick, in particular if you have a fever.
Cover your cough or sneeze with a tissue, then throw it in the trash.
Clean and disinfect frequently touched objects and surfaces.
Follow the CDC's recommendations for using a facemask.

CDC does not recommend that people who are well wear a facemask to protect themselves from respiratory diseases, including Coronavirus.
Facemasks should be used by people who show symptoms to help prevent the spread of the disease.

If soap and water are not readily available, use an alcohol-based hand sanitizer with at least 60% alcohol. Always wash hands with soap and water if hands are visibly dirty.
For information about handwashing, see the CDC's Handwashing website.
Please see the following additional resources and communications which may provide further information and answers to your questions.
CHILDREN'S MINISTRY RESOURCES
Please click here to find the resources for the children's bible study lesson this week.