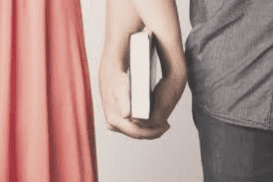 LOVE, SEX & LASTING RELATIONSHIPS: YOUTH STUDY
Everyone desires to love and be loved. The world has its own ideas and ways to accomplish this. But what does God say about relationships? True love the way God intended it is more fulfilling than the best the world has to offer! This study will look at what God says about love, sex, and lasting relationships; and provide wisdom on how we find love God's way in a world going their own way.
SESSION TOPICS: 
Session 1: Hollywood's formula for lasting, loving relationships.
Session 2: Two models for lasting relationships.
Session 3: Before you "fall in love".
Session 4:How to know if you're in love.
Session 5: Love and sex: knowing the difference makes all the difference.
Session 6: The difference between love and sex.
Session 7: Sexual purity in a sex-saturated world
Session 8: How to say "yes"to love and "no" to second-rate sex.
Session 9: Wake up world! There's a better way to do relationships.
Session 10: The second sexual revolution.
These session teachings are from Chip Ingram, president of Walk Thru the Bible and pastor of Living on the Edge as part of his LSLR study program. 
For parents that are interested in having their child attend there will be a meeting on Sunday, March 31st after the second church service. If you have any questions please email office@calvaryfullerton.org or call (714) 879-3314.