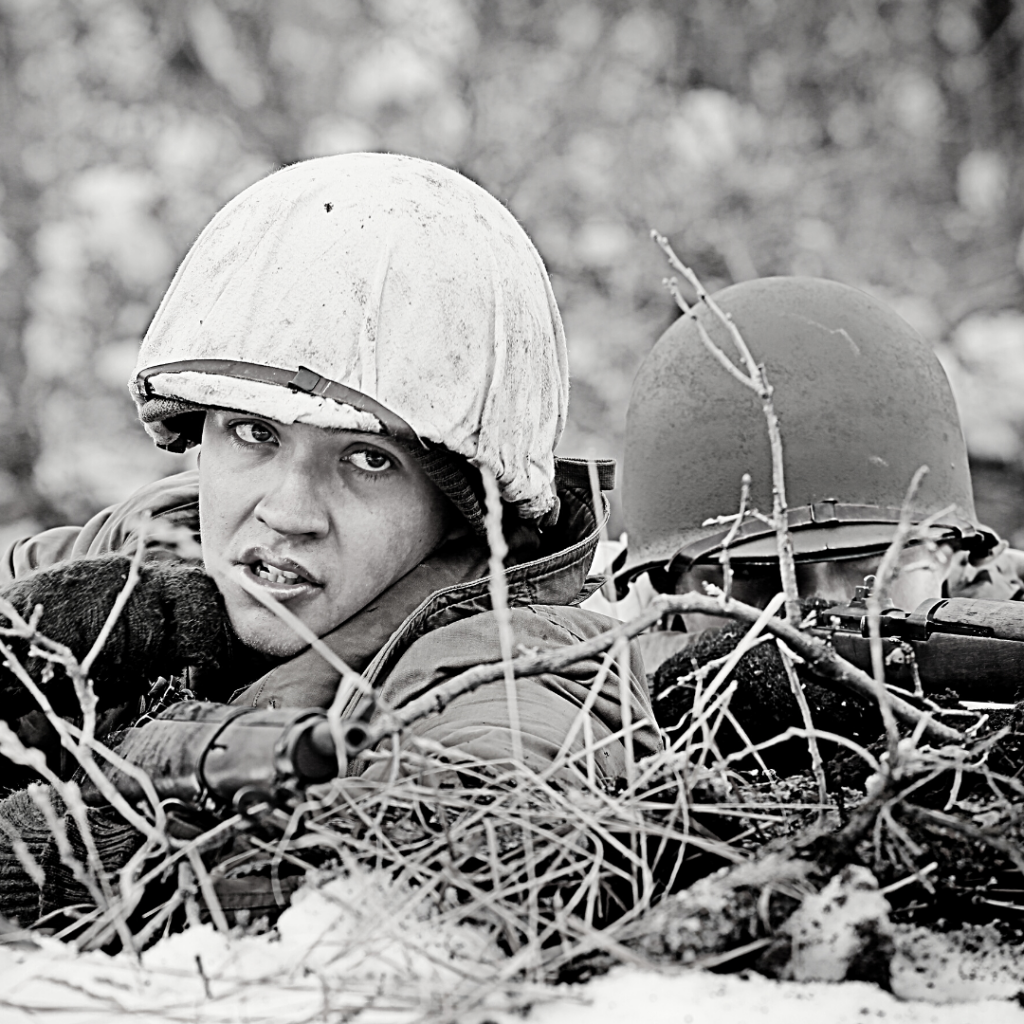 This week's Pastor to Person is written by Pastor Caleb Beller.
[Psa 57:1 NKJV] 1 "…when he fled from Saul into the cave. Be merciful to me, O God, be merciful to me! For my soul trusts in You, and in the shadow of Your wings I will make my refuge, Until [these] calamities have passed by."
One of the earliest uses of the phrase, "No atheist in a foxhole" was published by Warren J. Clear in a 1942, "Readers Digest" article – here is the scene with an unidentified sergeant,
I remember jumping into a hole during a particularly heavy bombing attack. A sergeant crouched lower to make room for me. Then all hell broke loose, and I wasn't surprised to find myself praying out loud. I heard the sergeant praying, too. When the attack was over, I said: "Sergeant, I noticed you were praying." "Yes, sir," he answered, without batting an eye, "there are no atheists in foxholes."
David is on the run; his King and mentor is trying to kill him, and the future seems bleak. Can you relate? Do you have those moments where you feel alone, afraid, trapped in a dark and difficult situation? What can we learn from David?
First, be honest. I love how Psalms give us insight into all that David was feeling. He tells God about his fear, his enemies, his circumstances. David didn't hold back his emotions from God.
Second, David reminded himself over and over who his God was. "God most High," "God of mercy and truth," the God who has fulfilled promises, the God whose wings he can take refuge. Even as a mighty warrior David looks up; not in when overwhelmed. He strengthened Himself in the character and promises of His God.
Last, David finishes the Psalm with shouts of praise. David turned the pit into a place of praise. David's heart and soul begin to well up with shouts of praise for who God is, for what He will do, for what He has done!
Has the enemy tried to back you into a deep, dark, pit? How can you turn that pit into a place of praise? Be honest with God, remember what He has done, and worship! See you on Sunday!
-Pastor Caleb