Due to COVID-19 virus, all children's ministry classes being held online.
Text the church office (714-879-3314) for Zoom classroom login.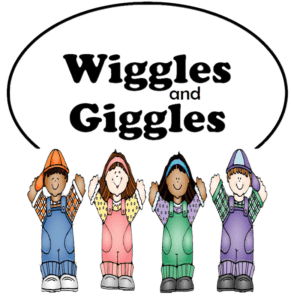 "Out of them shall come songs of thanksgiving, and the voices of those who celebrate."
Jeremiah 30:19a
Greetings from Calvary Chapel Fullerton Children's Ministry!
Thank you for taking the time to check out what Calvary Chapel has to offer the children of our church body.
It is our hearts' desire to teach the children of our church the word of God, and the love of Jesus in a safe* and fun environment.
We would love to have you come and join us!
We've decided to chuck those awkward clipboards and illegible sign-in sheets and have chosen a secure digital check-in system!
Create a FREE account at:
Question? Email Sarah Cathers at sarah.cathers@calvaryfullerton.org
OUR GOAL: Kids experience God through engaging worship, dynamic Bible learning, and honest prayer activities.
AGE RANGE: PreK – 5th grade (*Nursery provided: 3yrs & under)
Children's Ministry Coordinator:  Sarah Cathers
**Follow us on Instagram: ccf_kids
Sunday Mornings:
For the Sunday Morning Services, our Children's Ministry classrooms are broken down into the following age categories:
1st Service
Nursery – Classroom 3
Wiggles & Giggles – Pre-K – 5th Grade – Classroom 5
 2nd Service
Nursery- Classroom 3
Wiggles-Pre-K – 1st Grade- Classroom 5
Giggles-2nd – 5th Grade- Classroom 8
Thursday Nights @ 7pm
BE*LOVED

Where are the classes?
Check out the campus map/schedule
Some of the extra fun things we do during the year:
⇒KIDS' HARVEST PARTY 2019 – "TRUNK OR TREAT": Thursday, October 31, 6:00-8:00pm
Curious about what a Sunday School Class looks like???
Take a peek inside the Nursery
Take a peek inside of a Preschool class
Take a peek inside an older kids class
Take a peek at the playground
Interested in serving as either a helper or a teacher twice a month?
Print out the Helper/Teacher Application
* We do a comprehensive background check on all our Teachers and Helpers.
CHILDREN'S MINISTRY TRAINING SESSIONS
October 27th – Transformed Ministry (Part 1)
November 24th – Transformed Ministry (Part 2)
December TBD – Teacher Appreciation Brunch
2020 DATES
January 26th
February 23rd
March 22nd
(April 12th EASTER)
April 26th
(May 10th MOTHER'S DAY)
May 24th
(June 21st FATHER'S DAY / "GRADUATION" DAY)
June 28th
*take July – September off* (VBS July 6-10th??     Baptism in September??)
October 25th
(October 31st TRUNK or TREAT)
November 22nd
December TBD – Teacher Appreciation Brunch
More Pictures:
We have more pictures on Facebook
Kids' Harvest Party 2014 (Video)
VBS 2016 PETS UNLEASHED
 2019 VBS ATHENS