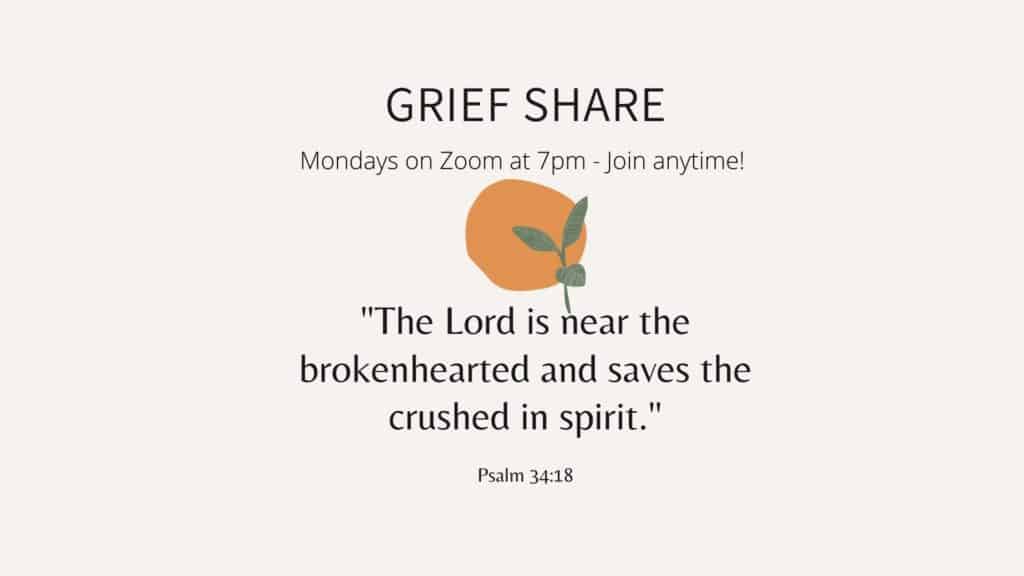 After the death of a loved, you will go through a roller coaster of emotions and pain. Help and encouragement is available so you can begin rebuilding your life.
GriefShare is a special group that is led by caring people who have experienced grief and want to support you through the difficult days ahead.
The class is designed so you can jump in at any time. You don't have to take the classes in order. It's just important to start and work your way through.
The class involves videos, workbooks, and guided discussion.
How do I get started with the class? Click on the link below and signup.
Leader: Neil Groom
Contact Info: Grief@calvaryfullerton.org or (714) 271-9726.
Our next group will be on Mondays, February 28th -May 16th from 7:00-8:30pm.
REGISTER: Click on this link: https://www.griefshare.org/leaderzone/my/groups/134786#registrations
ZOOM: Join us on Mondays, 7.00p to 8:30p https://us02web.zoom.us/j/82755644806; no password