Our app is free and loaded with all sorts of information, announcements, content, as well as links to live and archived messages.
If you're wanting to donate to the church, our online giving platform is easy, and connected to the app. If you are wanting to sign up for an event at church, then the app is the way to go.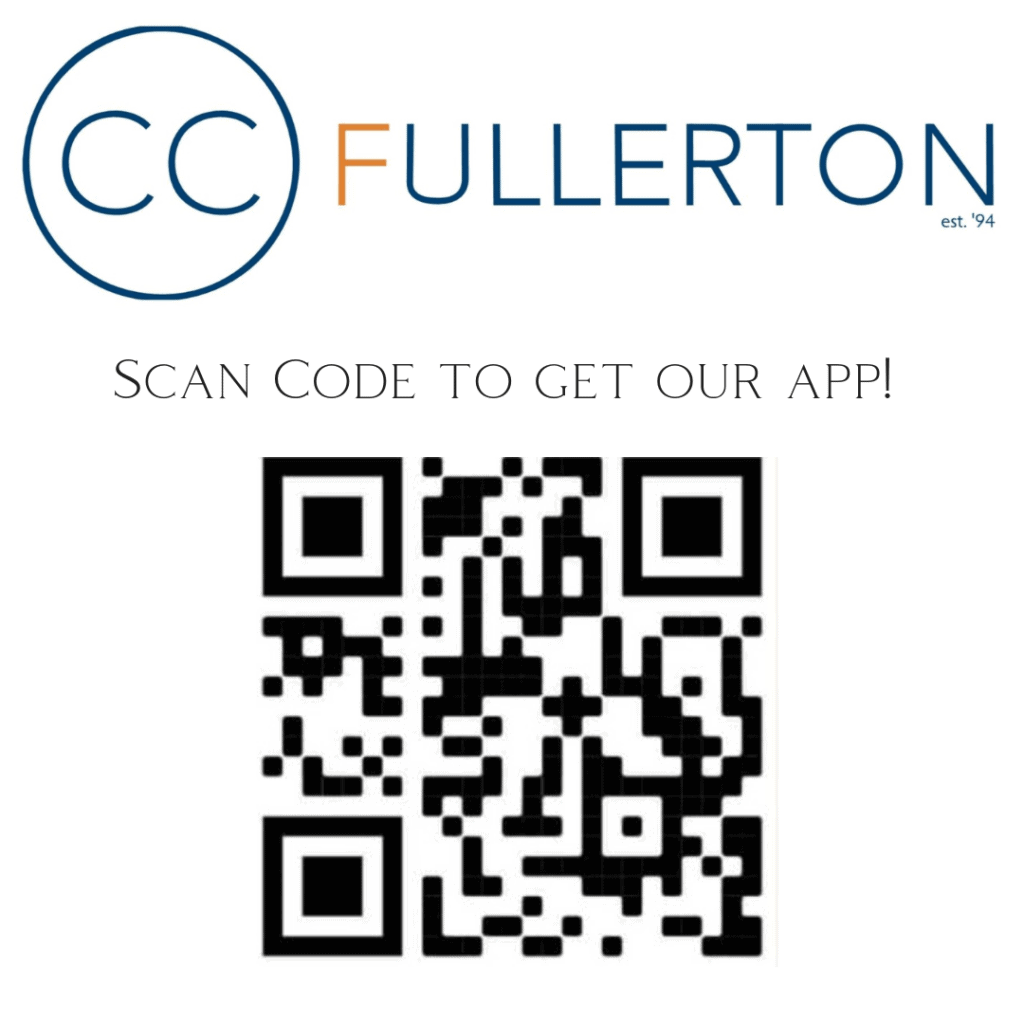 There are a couple of ways you can get the app on your smartphone.
1) Using your smartphone, send a text message to the number 77977, and here's what your message should say: ccfullerton app. Or simply scan the code with your camera phone.
In a few seconds you should receive a text back with a link that will send you to your smartphone's app store. If you have an Android phone, you are sent to our app's page in Google Play. If you have an Apple phone, you will be sent to the App Store.
Then simply download the app and you'll be up and running.
2) Go directly to your smartphone's app store and search for "Calvary Chapel Fullerton", or just to make it easy, we've got links you can use directly to our app –
For Apple phones –

https://apps.apple.com/us/app/calvary-fullerton/id1437832241
For Android phones –

https://play.google.com/store/apps/details?id=io.pushpay.calvaryfullerton