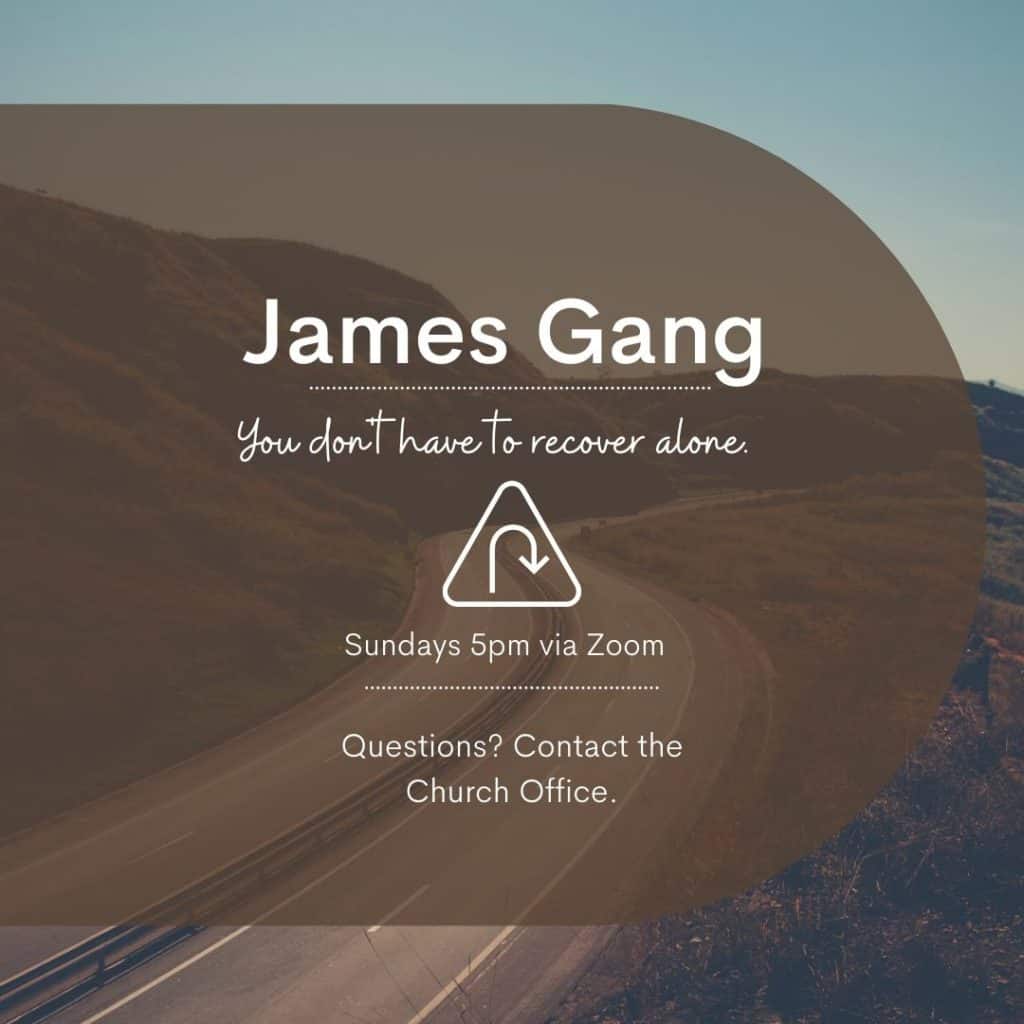 This is a weekly Bible Study and support group for those who are struggling with addiction, or who have loved ones who are addicted.  We use the Twelve Steps as a resource, but look to the Scriptures for our answers.
We're called the "James Gang" because there are a lot of answers in the book of James.
It doesn't matter what kind of addiction you or your loved one have–all are welcome!
When:  Sunday evenings, 6:00-7:30pm
Where: We meet on Zoom.  Text the church office (714-879-3314) for instructions on how to log in.
For more info on this group, email Daniel Grant at daniel@calvaryfullerton.org