Our Youth (Jr. & Sr. High) meet together.
Sr. High Leadership:
Daniel Grant and a great group of leaders
Jr. High Leadership:
Calendars:
Regular meetings:
Sunday mornings 10am
We now meet in person at the 10am service.
Forms
If you're planning on going on one of our outings, we really need to make sure we've got up to date info from you and your parents. Once a year we'd like to have you fill out and return these forms.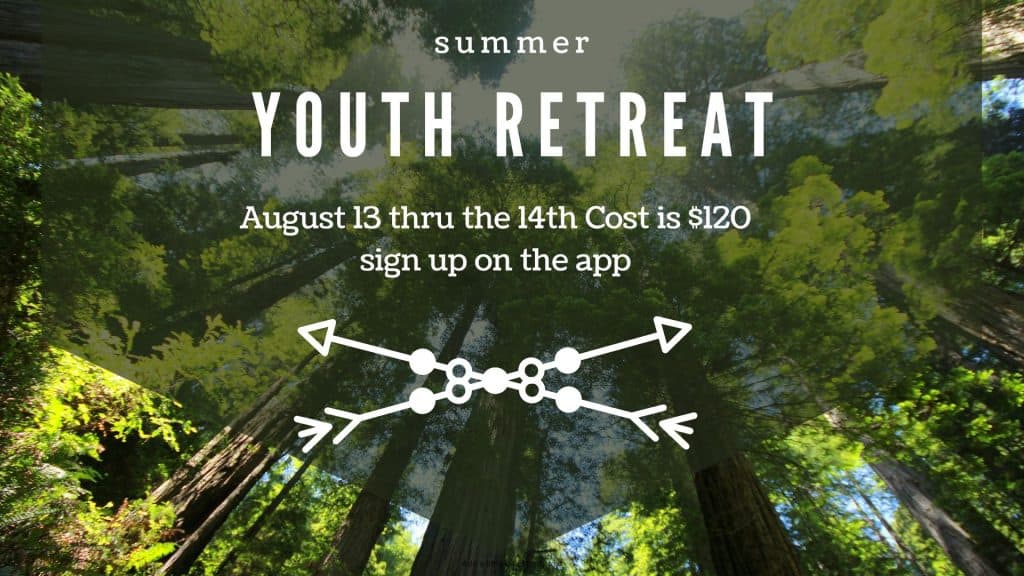 We are excited to announce the Youth Retreat will be August 12th thru the 14th! Come on out for a weekend filled with fun, games, and of course the Word of God. If you are a youth or know a youth. Sign-up today!